Class A Local/Regional Truck Driver
Call Today!
800-677-5627
Location
Faribault MN, Saint Paul MN, Minneapolis MN, Baldwin WI, Dubuque IA, Cedar Rapids IA, DeWitt IA, Glenwood IL, Naperville IL, Chicago IL, Rockford IL, Gary IN
Hiring Radius
25 miles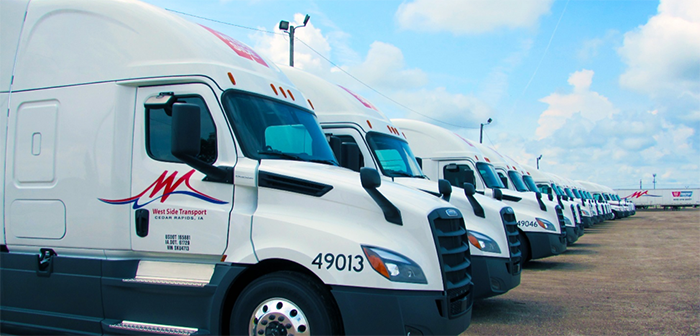 Class A Local/Regional Drivers Needed
Join
West Side Transport
to continue your wonderful career as a Class A CDL Truck Driver by choosing our Local/Regional position. As a Local/Regional driver, you will be running close to home, freight averaging 2,000 to 2,200 miles/week. You will get through the house 1 time during the week and then
home All weekend
! Depending on experience, you can expect to make $55,000 to $65,000/year.
Home Weekly and ALL Weekend
$55,000 to $65,000/year - $.46-$.56/CPM (Fleet Avg .64cpm)
2,000-2,200 miles/week!
Accessorial Pays - Increase your CPM by $.10
Late Model Tractors (Volvos, Freightliners & Internationals)
401K Company Match (up to 6%)
Full Benefits - Medical, Vision, Dental available
Driver App - receive all driver info. on your phone!
Call Today!
800-677-5627
Job posted by