Class B CDL Straight Truck Company Drivers and Owner Operators
Call Today!
866-974-4984
Location
Ohio, Michigan, Indiana, Georgia, Kentucky, South Carolina, North Carolina, Arkansas, Illinois, Minnesota, Missouri, Oklahoma, Pennsylvania, Tennessee, Virginia, West Virginia, Texas, Louisiana, Iowa, Mississippi
Hiring Radius
0 miles
CLASS B STRAIGHT TRUCK DRIVERS
Solos & Teams
Company Driver Positions
Bolt Express is hiring OTR Class B Drivers - Teams and/or Solos - Sign On Bonus
$.40 cents all miles Teams
Average income of $800-$1200 per week, per driver
$8K to $10K Solo - $14K to $20K Team
Consistent No Touch Freight
Full Benefits including Vacation and Medical/Dental
Sign on and Referral Bonuses!
Independent Contractor Positions

Bolt Express is hiring OTR Class B Owner Operators
Teams and/or Solos
Do you own your own truck ? Bolt Express wants you to be part of the family!
Solos average $10k - $14k Monthly
Teams average $15k - $22k monthly
No Touch Freight
24/7 Operations
Midwest to all points
No hazmat
Are you interested in owning your own truck?
We have a PTO (Path to Ownership) to make your goals happen!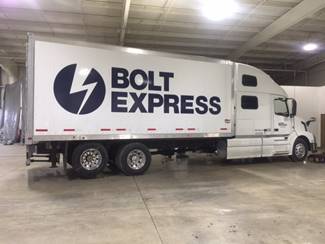 CALL our Professional Recruiting Team at
866-974-4984 or visit www.bolt-express.com
Call Today!
866-974-4984
Job posted by