Class B CDL Straight Truck Owner Operators
Call Today!
866-974-4984
Location
Ohio, Michigan, Indiana, Georgia, Kentucky, South Carolina, North Carolina, Arkansas, Illinois, Minnesota, Missouri, Oklahoma, Pennsylvania, Tennessee, Virginia, West Virginia, Texas, Louisiana, Iowa, Mississippi
Hiring Radius
0 miles
CLASS B STRAIGHT TRUCK OWNER OPERATORS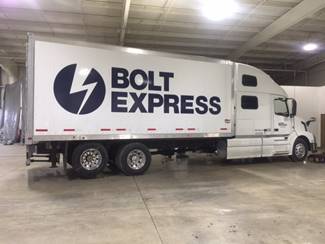 Attention STRAIGHT TRUCK Owners

Business is GREAT, consistent FREIGHT
in the lower 48!
Straight Trucks 10 years or newer
70% of AGR
Estimated Average gross income to the vehicle monthy
$10K to $14K Solo - $14K to $20K Team
Non-Forced Dispatch
No upfront expenses
Fuel taxes calculated and filed
Paperwork scanning
FREE DOT inspection
Passenger policy
CALL our Professional Recruiting Team at
866-974-4984 or visit www.bolt-express.com
Call Today!
866-974-4984
Job posted by