Class B CDL Straight Truck Owner Operators
Call Today!
866-974-4984
Location
Ohio, Michigan, Indiana, Georgia, Kentucky, South Carolina, North Carolina, Arkansas, Illinois, Minnesota, Missouri, Oklahoma, Pennsylvania, Tennessee, Virginia, West Virginia, Texas, Louisiana, Iowa, Mississippi
Hiring Radius
0 miles
CLASS B STRAIGHT TRUCK OWNER OPERATORS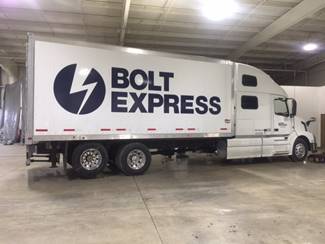 Attention STRAIGHT TRUCK Owners
Straight Trucks 10 years or newer
70% of AGR
Estimated Average gross income to the vehicle monthy             
$10K to $14K Solo - $14K to $20K Team 
Non-Forced Dispatch
No upfront expenses
Fuel taxes calculated and filed
Paperwork scanning
FREE DOT inspection
Passenger policy
Not interested in being an Owner Operator?  Ask about our company driver positions.
CALL our Professional Recruiting Team at
866-974-4984 or visit www.bolt-express.com
Call Today!
866-974-4984
Job posted by