Class B Company Straight Truck Teams
Call Today!
866-974-4984
Location
Ohio, Michigan, Indiana, Georgia, Kentucky, South Carolina, North Carolina, Alabama, Illinois, Minnesota, Missouri, Oklahoma, Pennsylvania, Tennessee, Virginia, West Virginia, Texas, Louisiana
Hiring Radius
0 miles
CLASS B
STRAIGHT TRUCK TEAMS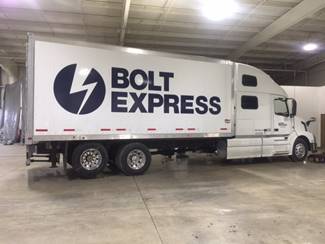 Attention
STRAIGHT TRUCK
Teams

Business is GREAT, consistent FREIGHT in the lower 48!
2018 - 2019 Freightliner M2 112's
$900 - $1100 average weekly take home per driver or $1800 - $2200 average weekly per team
$0.40 ALL MILES
Teams average 4500 - 5500 miles weekly
96" Bolt custom sleepers/Double bunk
Sink/Microwave/Freezer/Fridge
Full benefits - Health, Vision, Dental
Non-Taxed Per Diem
Limited Positions Available
ALSO HIRING O/O's - 70% of the load paid to the truck PLUS FSC
CALL our Professional Recruiting Team at
866-974-4984 or visit www.bolt-express.com
Call Today!
866-974-4984
Job posted by