Local Truck Driver Class A CDL- Hazmat and Tanker endorsements req'd
Call Today!
855-I-Work-Safe
Location
Gardena CA
Hiring Radius
50 miles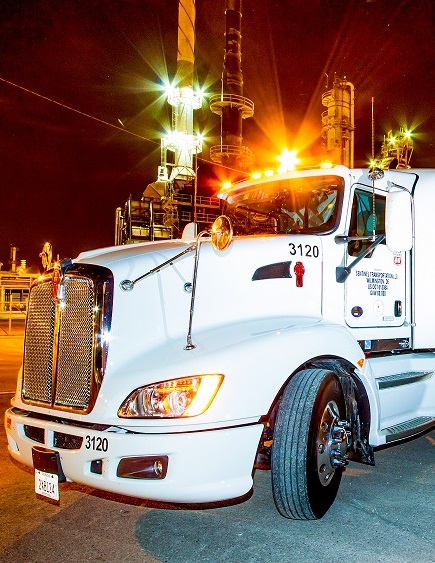 SENTINEL TRANSPORTATION
Class A Tanker Truck Drivers needed for our fuel transportation delivery segment in the Los Angeles, CA area.
BRAND NEW WAGE INCREASE!
 Experienced drivers begin at $30/hour
That's a potential of $85,000 to 95,000 per year PLUS!

Productivity Incentive of up to $1500 (paid monthly!)
Now offering more OPTIONS for Healthcare!

Day 1 Coverage thru Kaiser or HighMark BCBS
·       Top Healthcare Benefits Program (great value!)
            - Employee only starting at $108/mo
            - Employee + Child  starting at $194/mo
            - Employee + Spouse  starting at $258/mo
            - Family Coverage starting at $328/mo
·       $6000 Retention Bonus paid out over 2.5 years
·       Productivity Incentive of up to $1500 (paid monthly)
·       10 Paid Holidays
·       Up to 5 weeks of vacation - 1 week after 6 months
·       401K plan with 6 % Company match contribution with immediate vesting
·       6% Company-Funded Retirement Savings Plan
SAFETY
·       Highest Safety Rating in the Industry
·       Safest equipment on the road
·       New & Late Model trucks
·       Safety Bonuses up to 5%
DRIVER FOCUSED
At Sentinel Transportation, our people are our most important asset. 85% of our organization (including leadership and management) has an active CDL!
HOMETIME
HOME EVERY DAY!
LONGEVITY
·       Enjoy a long-term Career, not just a job
·       10 year average driver longevity
REQUIREMENTS:
·       2 years tractor trailer driving experience (fuel tanker & delivery experience preferred)
·       
Class A CDL with Interstate Certification as well as Haz-Mat & Tanker endorsements
·       Clean MVR
·       Pass DOT physical, drug test & criminal background check
DON'T WAIT- Finally get the pay & respect that you deserve at a safe, stable company.

Call 855-I-WORK-SAFE
or visit www.sentineltrans.com
Call Today!
855-I-Work-Safe
Job posted by